Pottsville Elementary Library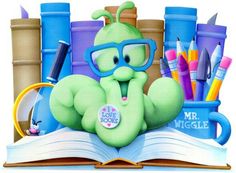 Contact: Hayley Maske
Phone:479-968-5685
The mission of the Pottsville Elementary School Library Media program is :
to provide collaboration with staff to create authentic learning for all students
to promote life-long reading and learning both for pleasure and for information
to provide quality resources and instruction for students and staff
The Library is open from 7:45 to 3:45 each day. Mrs. Hayley Maske is the Library/Media Specialist and Mrs. Martha Shaffer is her assistant.
Below is a link to access the elementary library card catalog and the Accelerated Reader parent information page.
AMI Plans for Library: Students need to read for 20 minutes. Reading can be from their library book, or students can access Tumblebooks from the link on this Website.
Pottsville Elementary On-line Catalog
Tumblebooks
https://www.tumblebooklibrary.com/auto_login.aspx?U=pottsville123&P=books
Epic Books
IF IT ASKS FOR CLASS CODE, USE kpt5828
Let's Find Out (Click on Traveler Database and find links to Early World of Learning, Kids Search, Searchasaurus, World Book Kid and many more online databases.)
Encyclopedia of Arkansas Great source for information about Arkansas history
Some of Mrs. Maske's Favorite Books
Berenstain Bears
A collection of fun activities to go along with the books about this adorable family of bears.
Charlotte's Web
Mrs. Maske's all-time favorite book. Check out this web site and take a quiz, do a puzzle or read some of this beloved book.
Clifford the Big Red Dog
Play with Clifford and his friends, color with T-Bone, read with Emily Elizabeth.
Hank the Cowdog
A great series of books. Meet Hank and some of his friends.
Junie B. Jones
A fun site for those of us who love this little girl. Lots of activities to go along with her series of books.
The Magic Tree House Books
This series of books is sure to have something to please every child in grades 2 - 4.
Dr. Seuss's Seussville!
Everyone's favorite!! Come visit The Cat in the Hat and all the other characters that Dr. Seuss has brought to life.